Music
From the albums by Rob Krabbe, or the Rob Krabbe Worship Band, Available on Amazon, enjoy selected tracks below for free.
NOTE: I will put more up here, especially the albums that are out of print. They can be downloaded for free, and used for non-profit purposes. All the songs on these recordings and all of the albums, were written by Rob Krabbe and used by permission, (various © dates)
| | |
| --- | --- |
| Track Title | Streaming Controls |
| Today and Always - From the album "Today and always." | Your browser does not support the audio element. |
| Brand New Start - From the album "Today and always." | Your browser does not support the audio element. |
| Who Can You Trust - From the album "Today and always." | Your browser does not support the audio element. |
| My Life Is Changing Now - From the album "Today and always." | Your browser does not support the audio element. |
| Words Can Never Say - From the album "Today and always." | Your browser does not support the audio element. |
| You Set Me Free - From the album "Today and always." | Your browser does not support the audio element. |
| Rising In Love - From the album "Today and always." | Your browser does not support the audio element. |
| I Am There to Lift You Up - From the album "You've Got the Power." | Your browser does not support the audio element. |
| You've Got the Power - From the album "You've Got the Power." | Your browser does not support the audio element. |
| The Lord's Prayer - From the album "You've Got the Power." | Your browser does not support the audio element. |
| Spirit of Power - From the album "Worship Collection 1." | Your browser does not support the audio element. |
| This Is My Son - From the album "Worship Collection 1." | Your browser does not support the audio element. |
| God Can Make It Right - From the album "Worship Collection 1." Harmonica by the late great David McKelvy | Your browser does not support the audio element. |
| I Want the World to Know - From the album "Worship Collection 1." | Your browser does not support the audio element. |
Books
"Carnitas and Manic Mango Salsa—
Surviving the madness of life long enough to make pork tacos and other fun and dangerous things

"

Authored by Rob Krabbe 

Outrageous, hilarious, thought provoking, moving, storytelling, life itself from one end to the other, in poetry. This is the 1st collection of solely-poetry from Rob Krabbe, author, composer, songwriter, burnisher of things needing burnishing, and musician. Memories from the madness of life, to things that never, ever happened, to things that should never have been revealed in polite society, line the pages of this rapturous delight. Along with the humorous poems, there are moments of wisdom and philosophical food-for-thought, and inspirational poems as well. A wonderfully varied collection.


To Purchase:
Publication Date: May 01 2014

ISBN/EAN13: 1499328826 / 9781499328820

Page Count: 134

Binding Type: US Trade Paper

Trim Size: 6" x 9"
---
"The Jake Collins Band and the Fading Silence"
A Novel by by Rob Krabbe
Jake Collins had worked his whole young life to get to that night. Rock and roll, the big times. The boys knew they had made it. Three number one hits, a sold out amphitheater concert in Tinley Park, Chicago, and a five album deal.
The crowd was insane. The music was great. The energy was legendary.
But, what happened next was even bigger. Life, as they knew it, was suddenly and irrevocably changed by powers they could never have imagined in a million years.
Rock and roll, became life and death. The beginning of super-stardom, became the unexpected adventure of a lifetime, and the world they knew became the world that was never the same again.
Join Jake Collins, singer-songwriter, rock and roll star, and all around sexy guy; Ray, an old crazy librarian; Sa'li, a female Cherokee retro-warrior with a bad attitude; Drummer Dave, a optimistic drummer bordering on total madness; Mara, gorgeous young thief, with a talent for scavenging and making conversation; Big T, a bear of a mountain man bent on revenge and some great barbeque; Bradley, a seven foot tall, 450 pound government created experimental killing machine with a childlike sense of humor, and Garcia Garcia, an East LA want-to-be, urbane refugee and ticket scalper, who was also a drag queen on alternate Thursday nights, as one world ends and another begins, in this thrilling adventure story that brought them all together to survive, make a new life, and try to figure out who they are becoming if they live through the day to find out. For more info or to buy, click the purchase button.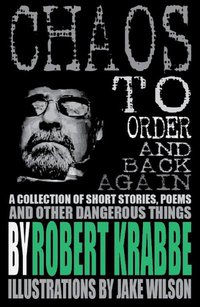 PURCHASE IN PRINT | PURCHASE KINDLE / EBOOK
Christina Zawadiwsky rated it: five stars out of five.
Chaos To Order And Back Again is both brash and vulnerable, but intentionally so, with a back cover illustration reminiscent of the wildness of Hunter S. Thompson and a subtitle of "A Collection Of Short Stories, Poems And Other Dangerous Things." Rob Krabbe dedicates this book to those who have stayed with him (when he thinks they should have left), that is, to those who haven't abandoned him. He tells us about "a place of deep passion/Its dreams lay waiting" and this entire book, although sometimes humorous, is absolutely not flippant but an in-depth dissection of one person's life. Krabbe acknowledges the individualities and eccentricities of others as God-given, which many people do not, and added onto the title on the back cover is the phrase "The Desperate Search For Something More."
In the short story "The Stalker" Krabbe presents an eight-year-old murderer, scared to death at what he's done and afraid to go home, whereas in the poem "And": "I remember a time when I was very young/and I wish sometimes I could go back for just a day" when his dog Peppy dies. The book is full of zest as the author loves the smell of freshly-cut grass and each new day, while at the same time gunshots and fears and nightmares abound, energetically! The words almost jump off the pages at you, sling-shot as they are from the author's enthusiasm. In juxtaposition there are churches and sanctuaries and searches for God, as the author exists "Like every other day in that particular eternity" (from "It Was A Day In 2002," a story about manic-depression).
The book is so imbued with the word "death" or a form of it (actually, possible death) that you can't go for ten pages without encountering it, which shows us just how much the author is trying to live. (One story includes "a vial of eternal life", which would certainly be useful!) This is definite This is definitely not the work of an introvert but of someone who lives larger than life out among many people. Talking about Sally in the story "Come September" he notes that "Everyone, to the number, who heard about the way she had died allowed that it was by far the best way a person could die. One minute you're living, and the next without fanfare or trouble, before you yourself even notice, you have already moved on."
Finally, in a poem Krabbe talks of a God "Who, in Spirit, translates the groaning of my heart/Who says no, flatly/when I want to take my life in my own hand/and I weep again/For I know that today I would have died." All in all, Chaos To Order And Back Again is a spiritual portrayal of one person's struggle to remain alive and embrace life without abandoning it, as he himself has not been abandoned.
Reviewed by Christina Zawadiwsky
Christina Zawadiwsky is Ukrainian-American, born in New York City, has a degree in Fine Arts, and is a poet, artist, journalist and TV producer. She has received a National Endowment for the Arts Award, two Wisconsin Arts Boards Awards, a Co-Ordinating Council of Literary Magazines Writers Award, and an Art Futures Award, among other honors. She was the originator and producer of Where The Waters Meet, a local TV series created to facilitate the voices of artists of all genres in the media, for which she won two national and twenty local awards, including a Commitment to Community Television Award. She is also a contributing editor to the annual Pushcart Prize Anthology, the recipient of an Outstanding Achievement Award from the Wisconsin Library Association, and has published four books of poetry. She currently reviews movies for http://www.movieroomreviews.com, music for http://www.musicroomreviews.com, and books for http://www.bookroomreviews.com.
We Were Rock and Rollers
© 2012 Rob Krabbe from the novel "The Jake Collins Band - the fading silence"

At the Troubadour, gassed up for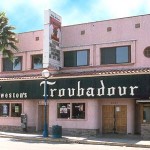 the two hundred and twenty first show
of the year, one funked up night,
five more in North Hollywood.

Bend a few, see what gives.
"No Smoking!" a good thing,
till we smelled the club in it's glory.

It was just one more dues-paying gig
and they all smelled like piss and beer.

Forty years of leaking drunks, uncovered
by a popular-but-not-around-here
greater LA ordinance, so my fellows,
"light up" we were pleading
way before happy hour.

Finally, an illegal herbal haze
was spreading in anticipation.
With the traditional mingling
of the herbs, bold cologne and fresh booze,
I pronounced the crowd "ready to ROCK".

Drummer Dave winked at me,
twirled a hog's leg, and smashed a rim shot
that could have launched the Titanic
right to the deep, and saved the ice for the booze.

Little Bear announced the band.
"Ladies and Gentlemen"...

a deep-pocket zen groove slammed
into my chest like a steady panic attack.
During this yet one more moment
we've all been waiting for:

"The Jake Collins Band!"

The room exploded and pulsed like a fresh heart.
I defibrillated and Jack-Horner'd
to the bassman's corner,
having lived too much life to
play center stage under the hot lights.
We had a young sexy front man for that
and he did aerobics and still slept
well on the bus at night.

I love to watch though, from
the 'best seat in the house' and,
baby, court was in session.

Posers, losers, and rock and rollers
hustling the want-to-be somebodys.
A leather wearing horny C.P.A. smiling behind a
cowboy pimp mask two decades too late.
His toupee flap-jacking to the beat, snapping his fingers
like he used to have some crazy power over women,
as he bobble-headed toward some forty year old
'single girls' at the end of the bar.

Looking damned cool doing it, I'd say,
as surprisingly he came on to cross-dressing Steve;
I guess he figured it out when Steve smiled, and asked
"did we just have a moment?"
Mr. Bad Hair Day couldn't leave quick enough.

Guitar-man erupted, swirling his blade fast,
high and wide, and cut everyone
in the room, leaving bodies everywhere.
Cool swaying masses of pulsating flesh, reeling
from the opening solo, rhythmically licking the blood
off each other, while singer Jake lays back,
straddles the mike-stand like a forty dollar hooker.

I rif on my bass and drummer Dave kicks into
the deepest pocket ever created by men, and
the foundation for singer Jake's smokey gravel
voice is in place; appetites are in peak season.

Making love to the microphone, Jake
lays the starving audience down onto
his bed, his gift: each person,
the only one in the room.

Mystic healer slinging a Ten-Penny
Hartford ale and sleazy lyrics
he found on a truck-stop bathroom wall
deep in the heart of the motor city,
back in nineteen-ninety-four.

The old song still does the trick however.
He promises nothing, ever,
but tonight he was a one-audience man.

He tosses lies at the crowd but his eyes
reach out, prying into the loneliness, and
breaking down the work-a-day walls.

The divided sheep and goats melt
into a massive collective soul.
Men, women and in-betweens, hypnotized by
the voice of the son of an alcoholic Midwest druggist,
they became one creed, one race, one people.

Jake eases into his lover, pressing the
first verse slow and easy, deeper, and deeper
all the way in, to the chorus.

A french art student faints and slides to the ground
screaming, lies there panting and wiggling
between boots and heels, trying to catch her breath,
dodging vomit drops and once again
tries to master gravity but fails.

Me, I'm downing a bottle of 26-year-old Scotch.
Bloody wasted that award winning hootch,
chasing a 'bakers' dozen' beers, the blues,
and a random chunk of tooth; I still don't know
where that came from, but afterwards I took
a long hot shower, and threw out my shoes.

Somehow, right after the third encore,
I woke up in the state of Arizona, getting off a
bus with no identification and
seven dollars in my pocket.

It was at that moment of discovery when
I found the note pinned to my jacket that read
"Write when you find work - like never."

I laughed because
we were having too good a time
to think about tomorrow.
We were rock and rollers.
I'm Watching You, by Rob Krabbe
This is a video we produced a couple years ago in preparation for a film we have in preproduction called "The Artist". The audio/music tracks were recorded at our studios in Simi Valley California, and the video was shot here in Seneca, South Carolina on Ram Cat Alley and other locations around town.
Rob Krabbe
The Next Time I Die
The Next Time I Die
© 2010 Rob Krabbe

This is one hell of a great cemetery.
One of the best.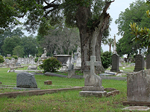 People stay dead here.
Deep within the well-kept walls
of thick old magnolias that grow slow
and steady, fully unconcerned with
the plans and schemes of man.

My great grandfather planted the trees
here almost eighty years ago. Breaking the warm southern wind during graveside services all these years in return for feeding them with our dead.

I love being here.

Sometimes I watch the long lines of mourners dressed in black, the madness jumping out of cars, running up to the tents, nervously sitting and praying, shuffling off some guilt and running away, back into the cars and off.

Mostly I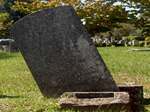 pray for a slow steady rain so it feels like an old black and white movie. I love the manicured lawns too,
the perfect lines and corners
rounded beautifully.

Pots of plastic flowers placed with precision on the same spot of each grave, all decent and in order.
Flowers that will never die, lining the rows of graves of people who never lived.

Another line of black cars pulls around the back road, and out the gate like molasses. The mourners already on cell phones making plans for the rest of the day. Behind them, slow and graceful, like a ballet, two old men
crank and lower the dearly departed into the rich southern red clay.

There's the spot. Under a dying oak, on the edge of just one more row. Red dirt, smells like a rusty old working field in the rain. If I thought that dirt would love me back, I'd lie down right now in the shade of that last tree.